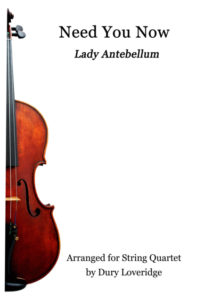 Realeased in 2009 as their debut single in the UK and Europe, Lady Antebellum's 'Need You Now' won four Grammy awards in 2011 including 'Song of the Year' and 'Record of the Year'. Originally considered a country hit, after five weeks at number 1 it crossed over into the mainstream.
Since then, it's been covered by Adele, the cast of 'Glee', and appeared on TV shows including 'Hellcats' and 'The Glades'.
This available to download instantly as a score and parts only via SheetMusicPlus.com for $12.99.