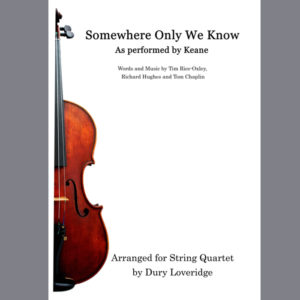 Keane's third single, and the opening track of their 2004 debut album 'Hopes and Fears', it peaked at number 3 in the charts and was one of the band's biggest selling singles. Composed by member Tim Rice-Oxley in 2001, he said it came from 'hammering away on the piano… I was thinking of something like David Bowie's 'Heroes', which you drive along to a really rocking beat'.
The song was covered by Lilly Allen in 2013 for a Christmas ad campaign, which surpassed the success of the original, reaching Number 1 in the UK.
For this arrangement, the driving beat is present, but players can choose to drive the beat or play it in a more relaxed way to fit whichever version they want to emulate.
The sheet music is only available to download at SheetMusicPlus.com, and comes as a pdf of score and parts for $12.99.
Click here to be taken to the site where you can preview the pages and hear a sample.